We have recently published a Strategic Research Agenda for Biomedical Imaging Research, highlighting key challenges and illustrating how biomedical imaging can contribute to overcoming them
Project management
Project
management

We can take on the coordination and management of your research projects, freeing up your time to focus on the science
---
Let us free up your time by taking on the coordination and management of your research projects, allowing you to focus
on the science
Proposal writing
Proposal
writing
We have a proven track-record in delivering high quality proposals with a better than average success-rate
---
Take advantage of our proven track-record in delivering high quality proposals for biomedical imaging research
Dissemination and communication
Dissemination and
communication

We have a large dissemination network to effectively and widely share your research
---
Share your research with the biomedical imaging community through are large dissemination network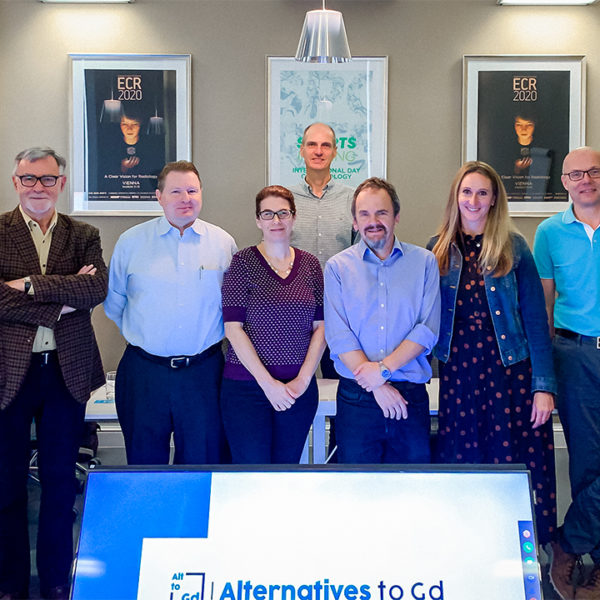 The AlternativesToGd project officially started on October 1st, 2019.
The consortium met at the EIBIR offices in Vienna for a kick-off meeting.
AlternativesToGd will develop on a new type of contrast agent for imaging using MRI. The consortium consists of 10 partners, including EIBIR, and the project will run for 36 months.
read more